BEYOND THE BINARY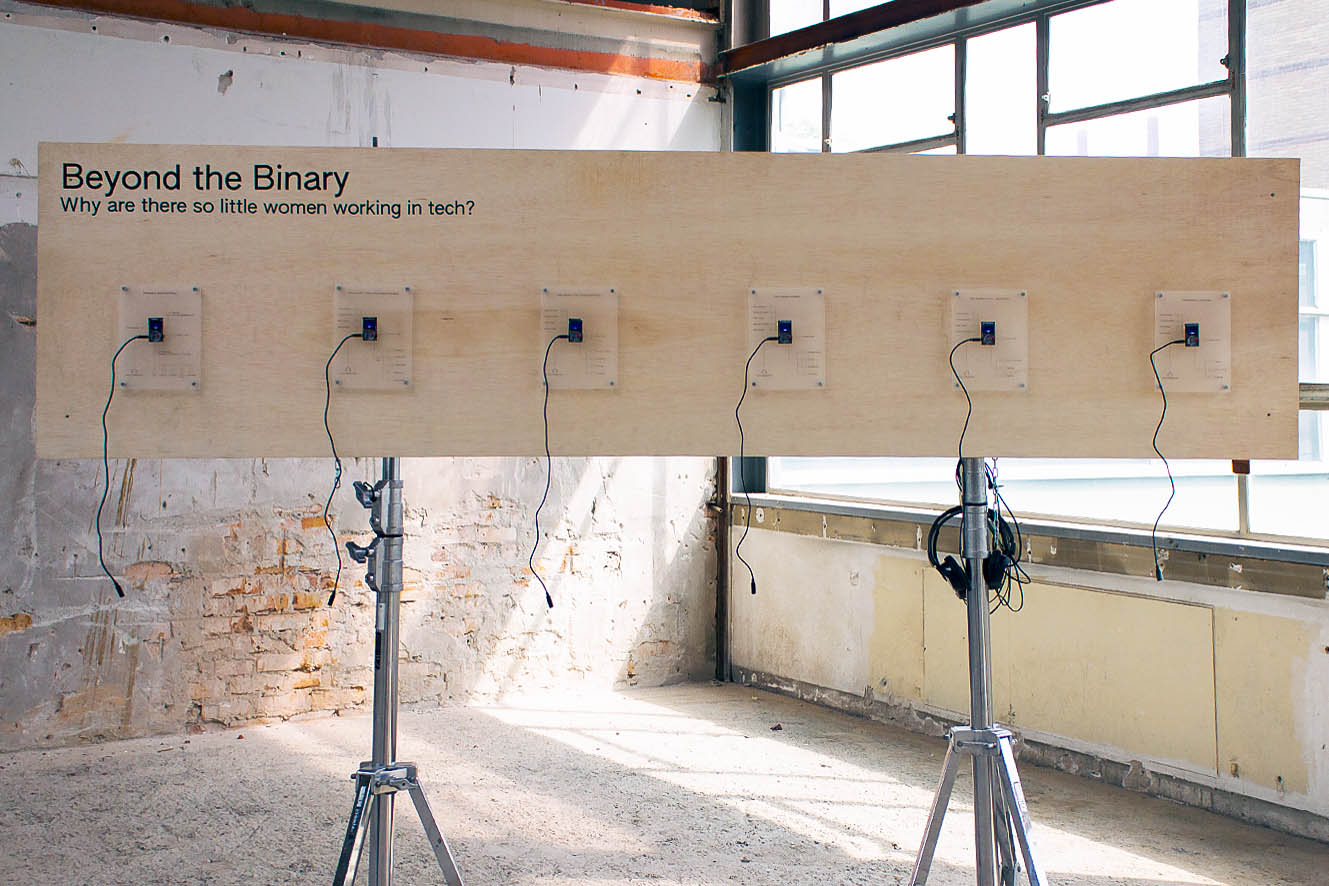 Beyond the Binary
Graduation project MA Information Design
Design Academy Eindhoven
June, 2021

Exhibitions:
GogBot, Museum of the Future, Enschede, jun. - sep. 2022
Tec Art, Rotterdam, may 2022
Graduation Show, Dutch Design Week, oct. 2021


In the past decades digital technologies have become an unmissable part of our everyday life. We wake up to the alarm on our phone, follow the news on with different applications and even stream graduation presentations online. But while technology became so engrained in our lives, it is surprising that the development of tech is largely done by a homogenous group of people.
According to the Gender Gap report of 2020, only 3 out of 20 workers in tech are women. And this is not only the case in the Netherlands, in most countries the number of women working in tech does not reach higher than about 30%.

Beyond the Binary is a platform that discusses the relation between technology and (in)equalities. The project started as a podcast that discusses the gender gap and the relation between women and technology. Exploring what our understanding of what technology is – like innovative, fast, mathematical, rational – and what femininity is, and how these understandings create a gender gap in digital technology professions and lead to malfunctioning digital technologies.